I'm BACK!!!
Maybe you didn't even realize there hasn't been a blog post lately?!?!
The truth is, I had plans to post weekly while the kids were on Spring Break, but I didn't know what to say. I was feeling uninspired and I sat staring at my computer thinking about what may be helpful for me to share with you. The more I thought about it, the more it became clear that I was forcing something that wasn't working and the only thing that would come from that is useless drivel. And nobody wants to read useless drivel!
I am not here to share only for the sake of sharing, or because I said you would hear from me weekly. I am here to provide value, inspiration, motivation and support. You allow me into your space, and that is an honor and a privilege I do not take lightly. My commitment to you is that I share useful information. (I share daily over on Instagram…come and follow me there for a daily dose of inspiration and more behind the scenes of my personal life!)
The last few weeks have been spent in introspection about how I can best serve my community. (Side note: I am always open to your feedback on exactly what it is you would like to hear about!) Also, it's really good to take a break, refresh, restore and renew. I mean, it is what springtime is all about. Right?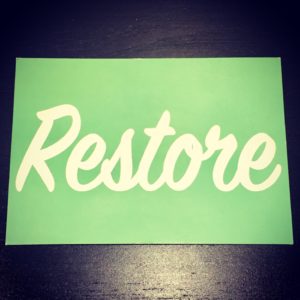 What I can tell you now is I am extremely inspired to write to you, and to share all of the exciting things coming down the pipeline in the next few months. I will have three core offers to support you depending upon what you are looking for: from a DIY short online program, to intimate group coaching and/or high-touch individualized coaching programs. I want to make it an easy decision for you to say "Yes" to designing a life you love. Want more info now? E-mail me or schedule a call to learn more before the official announcements go out.
I also have some really, really, REALLY exciting news that I've had to keep quiet about until now. I'm ecstatic to announce that I am co-authoring a book with nine other people, which will be coming out later this Spring. I will be sharing about Emotional Wellbeing and Boundaries, and how it relates to weight loss. More to come about it as it gets closer to release date. In the meantime, you can get a sneak peak with a printable worksheet here.
So, there you have it. I'm back, feeling inspired to connect and excited to share what's to come. Now you tell me, what are you excited about?
be well. love mel.