Weekly #healthtip — Envision the Vision!
Are you a "I'll believe it when I see it" type or a "I've got to see it to believe it" type? Think about it.
Do you have a vision for yourself, your life, your goals? Without a clear vision, how do you know if you're on the right path or taking the action that's in alignment with your vision? There are many different ways to go about bringing your goals and/or your vision to fruition. Clarity is key though, and a great tool for creating the clarity is a vision board.
A vision board is more than cutting out some dreamy images from the glossy magazines though. There is a dedicated purpose behind it, an intention, if you will. Many professional athletes and highly successful individuals use visualization techniques as a training tool to not only keep their focus, but to aid them in achieving their goals. I did it before running the LA and NY marathons several years ago. I envisioned the miles and transported myself to that place before race day, so I could create the race I dreamt of having. It went even better than I envisioned!
The mind is very powerful, and with a clear vision, then the board you created becomes an extremely effective tool in positively influencing your mindset. A vision board becomes your guiding map as you navigate your daily life, keeping you on target and aligned with your wants and desires.
Your vision board becomes a motivational tool and also helps you to make decisions that are in direct alignment with your goals. Want to dive deeper into this and create a 2018 that is better than you could even dream? Let's do it!!
Join me on Tuesday, December 12th at 12:00 p.m. PST for a live online vision board event. I will walk you through the steps on setting goals for the upcoming year, creating an action plan, and learning how to get in touch with your desires in a way that will bring them into your life. Even if you can't be there live, then still sign up, as it will be recorded. In honor of the upcoming year, I am offering this workshop for only $20.18!!! What are your dreams worth to you? Let's bring them to life!!
Sign-up below for this special workshop! I can't wait to celebrate your epic vision becoming reality!!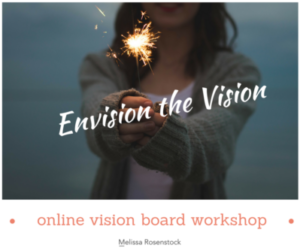 Make 2018 the year you will never forget.
This online live workshop is being offered at a special price of $20.18, a savings of over 40%. Offer is being extended until Sunday night, so don't delay and sign-up now!
Whether you need to see it or believe it first, one thing is for certain, you need to have a vision. Come and create your vision with me on Tuesday!