The Uprising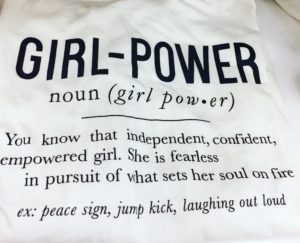 This past Wednesday, March 8th, was International Women's Day. It was a day to celebrate all of the amazing and inspiring women in the world, and in your life. Given the political atmosphere as of late, there is an insurgence of sisterhood, of female fortitude, of women uprising.
There is something to be said about a community of women who are determined to rise no matter the obstacle or the environment. It's a collective I not only want to be a part of, but one that I am seeking to create.
My role as a coach, in large part is empowerment. Empowering you to tap into the part of yourself that has been laying dormant for far too long. The emotional turmoil of feeling lost, overwhelmed, stressed out, and unfulfilled is breaking you down to the point of depletion and it is downright unhealthy. It's time to step into the vision you have for your life, where you, your health and wellbeing are a top priority. It's time to honor the voice inside of you that knows you are meant for more, to transform into the version of you where you are living in alignment — mind, body, and soul.
To be amongst a community of women empowering women inspires, creates positive change and transforms the world. That's the group of women I am determined to gather together. I am gathering a collective of 11 women who are seeking transformation, who want to be heard, who want support, who are ready to stop living life on the hamster wheel, and are ready to step into the best version of themselves.
In cased you missed the International Women's Day Announcement: I am offering a 6-week group coaching program for the insanely low price of $111. This is the craziest offer I've ever done and I will likely never offer anything like this again. Six weeks of group coaching for less than $19/week! You receive (6) weekly one-hour group coaching calls (all calls are recorded, so no worries if you can't attend live), plus e-mail access to me, and access to the supportive community, all for less than $3/day. That's less than your daily cup of coffee!!!
If you know this is something you want to be a part of, then e-mail me right NOW. Please share with your friends who may want to join this collective tribe of women who are determined to rise. This offer is only for 11 women. Are you one of them? Message me ASAP saying you want in and I'll send you the details.
Don't delay if this speaks to you, because this offer is going away very soon. If you have any questions, then please reach out.
What would your life look like if you said "YES" to yourself and made your health a top priority? Envision the vision and let's make it a reality together! E-mail me today saying you want to join the uprising! I look forward to welcoming you in with open arms and an open heart.
xoxo
Mel
P.S. Here's the video announcement: